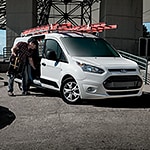 The Ford Transit Connect has several versatility features that will make your time in your vehicle better. It is designed to seat up to seven people. You can fold back the rear seat in order to make room for the seventh passenger. The Ford Transit Connect has a 2.0 L GDI I-4 Engine with an eight-speed automatic transmission. It will provide you with the power that you need to get to your destination.
The roof rack is another useful feature. You will have an extra place to put your cargo. You have the option of choosing between a rear liftgate or cargo doors. Additionally, you can use the dual sliding doors.
The Ford Transit Connect can also tow 2,000 pounds when it is hooked up to a trailer. The Roll Stability Control will prevent your cargo from swaying while you drive.