Our Finance Department Provides Many Options to Oneonta Car Shoppers
The finance staff at Oneonta Ford LLC loves helping our customers realize just how easy it is to leave our showroom with the vehicle of their dreams. In the past, auto financing was often a frustrating and long process that sometimes left customers unable to drive the vehicle they wanted. That's no longer the case. Today, we have a number of creative financing solutions along with dealer incentives that make your new vehicle affordable.
Our finance center specialists will work closely with you to determine a plan that you can afford. We offer a wide range of plans for drivers around Cooperstown because there is no such thing as one-size fits all financing. We work to ensure a smooth financing experience for all of our customers, whether they buy a used car or a new Ford model with plenty of options. We work hard to meet the needs of every car buyer.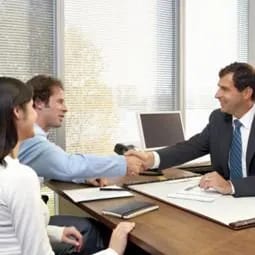 Factors to Consider
Some buyers benefit more by taking out a loan to buy their vehicle, while lease options work better for others. Buying your vehicle with the help of a car loan is best for those who want eventual ownership after the terms of the loan have been paid off. You can choose your level of insurance coverage and can modify the vehicle with parts and accessories as desired without fearing that you'll break the terms of a contract. You can put as many miles on the vehicle as you want and sell it after you fully own it.
Leasing is appropriate for Delhi buyers who want the latest options and safety features and are looking for low monthly payments. Most of the time you'll still have to come up with a down payment, but the amount that you pay each month is usually lower because they are based on the vehicle's depreciation during the lease period. The biggest drawback is that you won't own the car following the lease period. At the same time, many people trade in their leased vehicle for another new leased vehicle when the lease period is completed. If you're trading in your leased vehicle every couple of years, you will also avoid pricey service and repairs as your leased vehicle will be under warranty the full duration of your agreement.
No matter what you decide, you can be sure that our staff will fully explain your options. Stop by our showroom today for more information. We're a short drive from Sidney, NY.
Your privacy is important to us.
Our Dealership takes your privacy seriously and does not rent or sell your personal information to third parties without your consent.  Read our privacy policy.